If you're a regular user of the Refill app you'll have noticed we've been working really hard to make a few key changes that will now make your refills go that one step further to helping our planet.
Everyone's refilling
The Refill app initially launched in 2016 and now has over 80,000 downloads and 14,000 Refill Stations signed up including railway stations, airports and high street chains such as Costa, Starbucks and Wetherspoons. If all our Refill stations are used just ONCE a day, together we're stopping around 4 million plastic bottles at source in a year!
To those of you who haven't heard of the app (where have you been hiding?!) it's totally free to download and works by connecting people who are looking for water with thousands of local business, transport hubs and public spaces where they can Refill for free reducing the need for people to buy single-use plastic water bottles.
In the UK we buy over 13 billion plastic bottles annually and the average person in the UK will use around 150 plastic water bottles every year. We are lucky to have some of the best quality tap water in the world — and with the Refill app it's easier and cheaper to Refill than buy a new bottle.
All you need to do is open the map and it will show you where your local Refill Stations are. Then you just need to pop in, fill up your bottle and register your refill to measure your impact. As well as improving some of its core functions, such as the map, we have added a few extra features that we plan to continue improving on.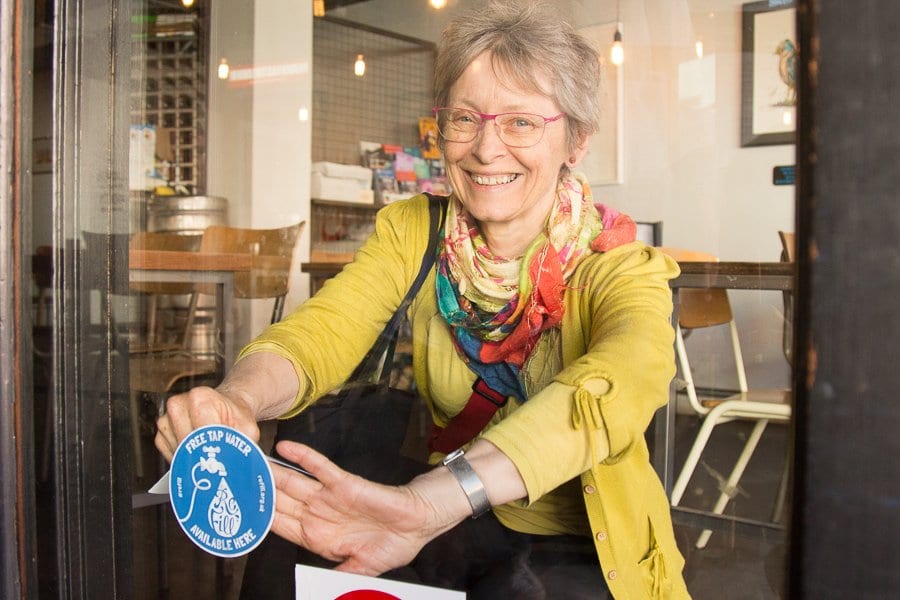 Make your Refills count
Through the new Refill app, you'll now be able to build your own personal profile to measure the environmental impact your actions — giving yourself a well-deserved high-five! By logging your refills you'll see the number of bottles you've saved, the carbon emissions saved from plastic production and how much you've raised to go towards future plastic reducing projects from City to Sea.
13 pence for a tap of your finger
For every Refill logged in the app 13 pence will be donated to Refill by our generous partners (kicking off with Water UK) to help fund City to Sea's vital campaigning work to tackle plastic pollution at source! Simply put, the more you fill up the greater your contribution to us. How good is that? We'll also be giving our leading refill-ers big respect via regular shout-outs and giveaways.
Why 13 pence?
13 pence reflects the 13 million tonnes of plastic leaking into the world's oceans each year. This plastic is being ingested by sea birds, fish, and other organisms and according to research by the Ellen MacArthur Foundation by 2050, the ocean will contain more plastic by weight than fish. And here at City to Sea, we want to stop plastic pollution at source!
Your points earned…
This new donation feature means a change to the old points systems, rather than logging your refills to earn points your journey to reduce single-use plastic is doing more. But fear not, for those who were already well on your way to a free gift, we'll be in touch soon with more information.