Our preferred partner in water fountain solutions

Join The Pipe has joined the Refill Revolution…
We're so excited to announce this partnership, Join the pipe are our preferred water fountain partner and together we're able to grow the number of Refill Stations on our app in the UK and Europe.
Join the Pipe's refill stations are suitable for indoor or outdoor locations, are easy to use, robust, easily installed and they look great too! They come in 4 different stylish options; Indoor Refill Station, Outdoor Standard, Outdoor Double and the Bar model – so something to suit everyone!
Who are Join the Pipe?
Join the Pipe are launching in the UK following huge success in Europe, where they have successfully worked with cities, schools, universities, and loads more facilities across the Netherlands and Belgium.
To date, they've installed over 2,500 Refill Stations in the Netherlands and Belgium. We will be working together to upload these Refill Stations onto the new Refill app, extending Refill's reach across Europe.
They've already gained lots of interest from the UK since their launch earlier this month and have started working with organisations such as Northumbrian Water and various hotels across London.
Andrew Eversden, Managing Director of Join the Pipe International says:
"We are very excited to be working with Refill to offer their clients an option of a refill station. Join the Pipe is committed to reducing the amount of plastic waste produced around the world by supplying water stations for public places and companies.  Developed for both indoor and outdoor use, the refill stations offer sustainable still, sparkling and chilled water. "
"Join the Pipe have successfully worked with cities, schools, universities, banks, councils, stations, corporates, hotels, festivals, airlines, football clubs and sports facilities across the Netherlands to help implement a sustainable water policy, and to date have installed over 2,500 refill stations together with the help of water companies.  We are excited to be able to offer our product to encourage the Refill initiative in the UK and across Europe."
Rebecca Burgess, CEO at City to Sea says:
"We are truly excited to welcome Join the Pipe to the Refill family. There is such a natural synergy between both movements and we're very excited about the opportunity to bring more refill stations to the UK and Europe."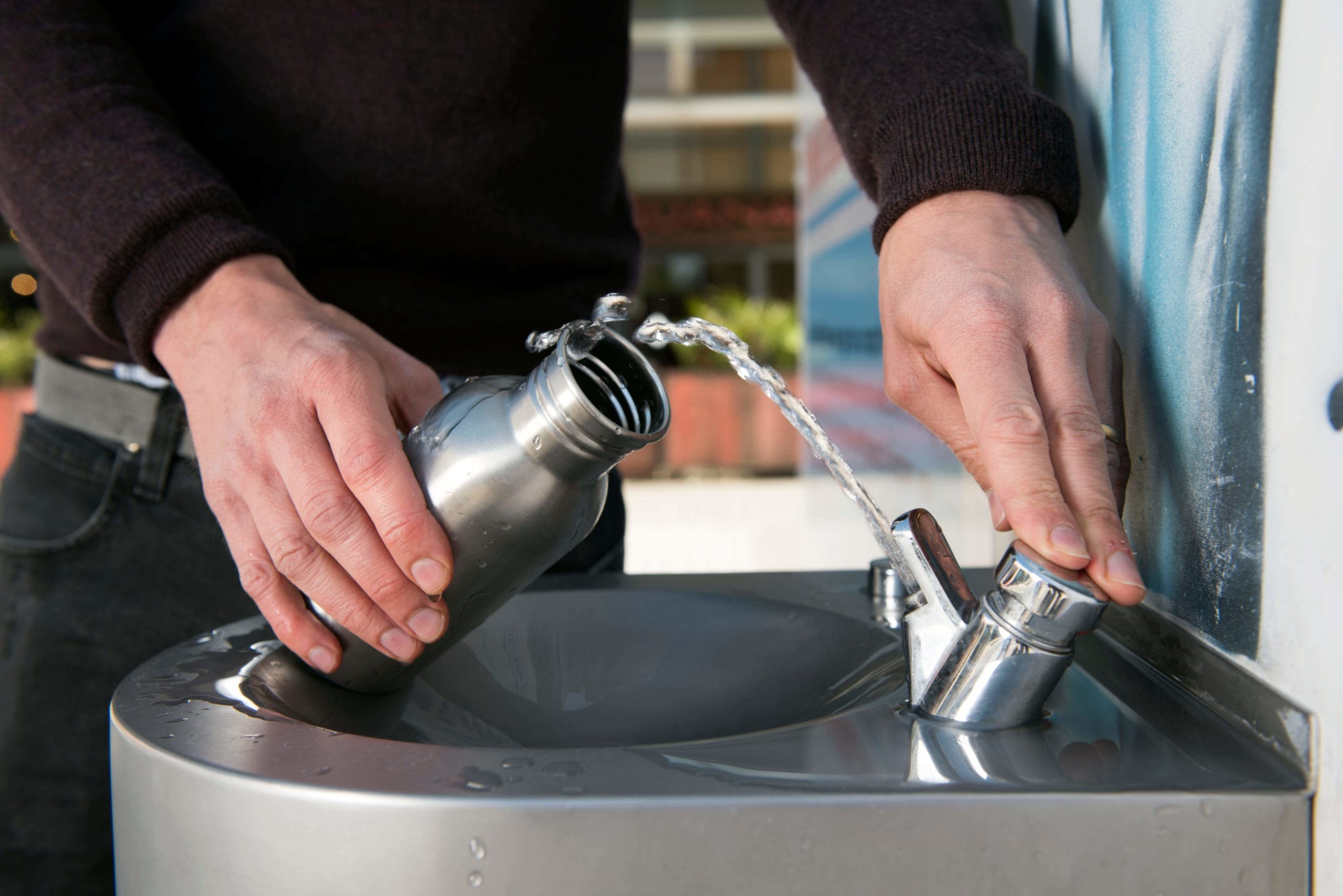 What's next?
With a commitment to reducing the amount of plastic waste produced and promoting drinking tap water being at the heart of both Refill and Join the Pipe's visions, we look forward to working together to keep furthering the positive impact on this ambition.
If you have any questions about our corporate partnerships, please contact Alannah our Partnerships Manager at City to Sea.