Join the Refill Revolution for National Refill Day 
19th June 

2019
What is National Refill Day?
Brought to you by City to Sea as part of the award-winning Refill Campaign, National Refill Day is an awareness campaign get the UK public to stop bottling it when it comes to our drinking water.  
We want to create a new social norm for refilling on the go – saving us money, keeping us hydrated and preventing millions of single-use plastic bottles at source.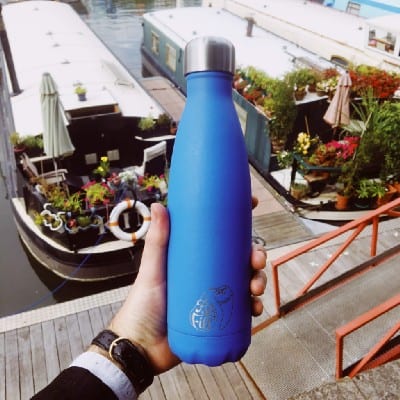 Join the Refill Revolution
Did you know…
Over the last 15 years, the consumption of bottled water has doubled in the UK. Of the 13 billion plastic bottles used each year – 7.7 billion, or nearly 60% are plastic water bottles [1]!  
Sadly, almost half of these bottles are NOT recycled and around 15 million plastic bottles are littered, landfilled or incinerated every day – ending up in our natural environment and flowing into our oceans!  
But there is a solution...
We're lucky in the UK to have some of the highest quality drinking water in the World and we want everyone, everywhere to know how easy it is to Refill on the go removing the need to ever buy a single use plastic water bottle ever again.
Working with our partners Water UK, Chilly's and Robeco, we want to make this year's National Refill Day our biggest yet.
In 2018, which was our first ever National Refill Day we were trending on Twitter ALL day, reached over 33 million people and had the support of DEFRA, The Environment Agency, Government Ministers, MPs, and campaigners like Hugh Fearnley-Whittingstall.
How to get involved
Download the Refill App
Add the date to your calendar
Register for the digital tool kit – launching May 2019
Run an event or action day in your local area
Volunteer and support a local Refill scheme in your area.
Contact us to find out more about how to get involved or tell us about your event.
Sign up as a Refill Station