National Refill Day is just around the corner and for many of you, this could be your first one! 
What is National Refill Day?

National Refill Day is a public awareness campaign that 

helps prevent millions of single-use plastic bottles

 

from polluting our streets and our oceans.

 On the day we encourage people to 

carry a reusable water bottle and refill on the go.


 

On June 19th, 

we'll be asking the

 

UK public if they've #GotTheBottle to prevent plastic pollution

 by switching from a single-use plastic bottle to a reusable one.

We're 

creating a new social norm for carrying a reusable water bottle

 and 

making sure everyone, everywhere knows how easy it is to find free drinking water

 with Refill. 

 
Together, we're making single-use plastic bottles a thing of the past!
Every time someone refills a bottle rather than throwing a plastic one away, we are reducing the amount of plastic that reaches the ocean.
If just 1 in 10 Brits Refilled just once a week, we'd save around 340 million plastic bottles a year! 
In 2018, which was our first ever National Refill Day, we were trending on Twitter all day, reaching over 33 million people and gaining the support of DEFRA, The Environment Agency, Government Ministers, MPs, and campaigners like Hugh Fearnley-Whittingstall. So, we've set the bar pretty high, but we're convinced that together we'll make an even bigger splash in 2019. 
How can you get involved? 
We thought we'd share some of the ways you can get involved on the big day as a Refill Scheme. If you're not already helping your local Refill Scheme but would like to get involved, check out the scheme map to see if there is one in your area. If there isn't, consider launching your own.  
With almost 200 Local Refill Schemes and growing, we've got the potential to reach people right across the UK!  
Before we get stuck in make sure you have the Refill App, a reusable bottle and put the June 19th in your diary.
Alright, let's get started!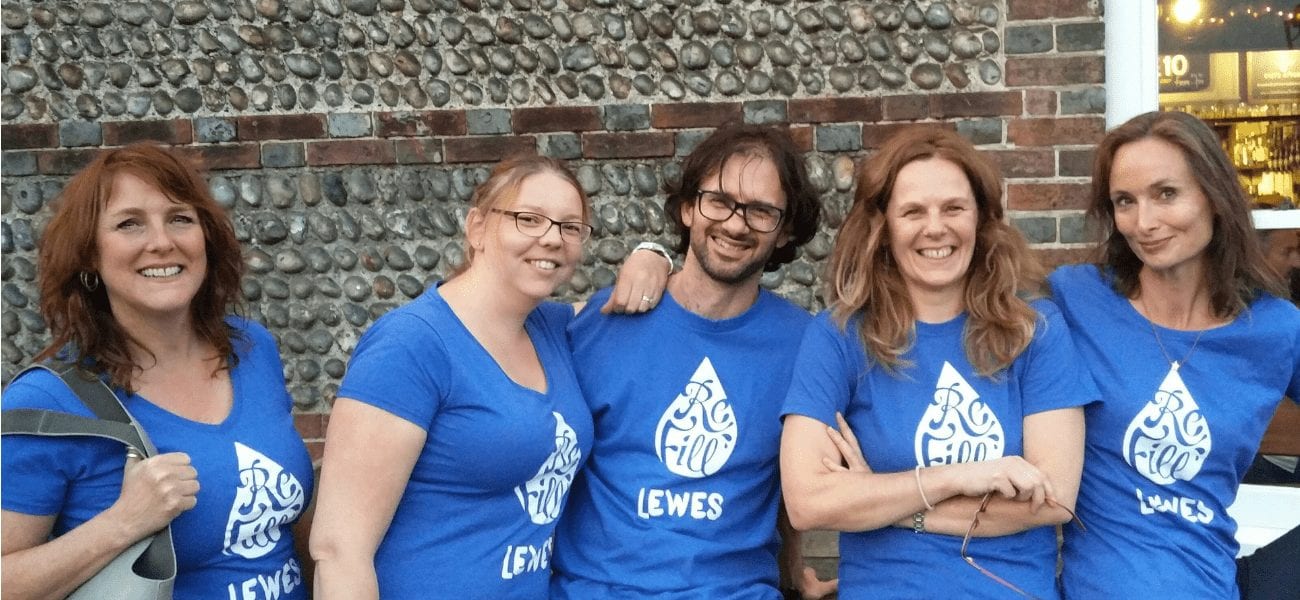 Top 4 ways 

your

 

local scheme can 

make a splash this National Refill Day!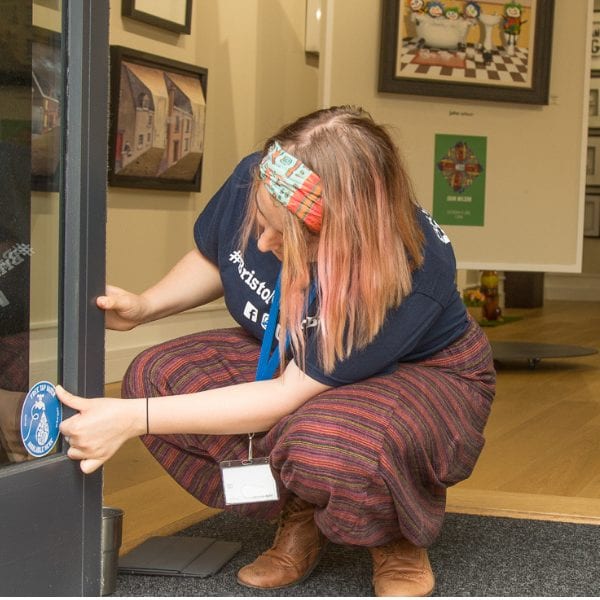 1. Host an Action Day
The most popular and common activity on National Refill Day is hosting an action day.
What's an action day?
It's a day is when a group of volunteers get together (normally as a Refill Scheme) to spread awareness and sign up new Refill Stations in a specific area or region and generally make some noise about Refill in their local area. As well as our tips below, you can refer to your 'How to Guide' for useful information on setting up an Action Day.
Signing up Refill Stations
Volunteers will sign up new businesses, sharing the mission of Refill with the public and encouraging the use of the app. If you're near a river or the sea, you can even consider doing a clean of the surrounding area. With the added excitement and attention surrounding National Refill Day, it's a great opportunity to take advantage of. 
Help on your action day
To help you with your action day we're making some videos that will help you prepare before signing up new Refill Stations. We're also creating a video which will help you, as an organiser or leader, guide your volunteers through the process. If you still have some questions don't hesitate to reach out to your Regional Coordinator. 
Promoting through Social Media
For any event-based activity, be sure to create an event on Facebook and send a link to the event to Refill HQ on Facebook. If you have created an event on your page we can add this to our official list of events on Facebook. 
Getting the news out there
We'll also be sharing a press release template and our team will be on hand to help you make some noise about your action day in the local media. Last year we had action days all over the country which collectively reached millions! 
2. Set up a Stand
Setting up a stand is a great way to create a buzz on National Refill Day, or even in the few weeks leading up to the day.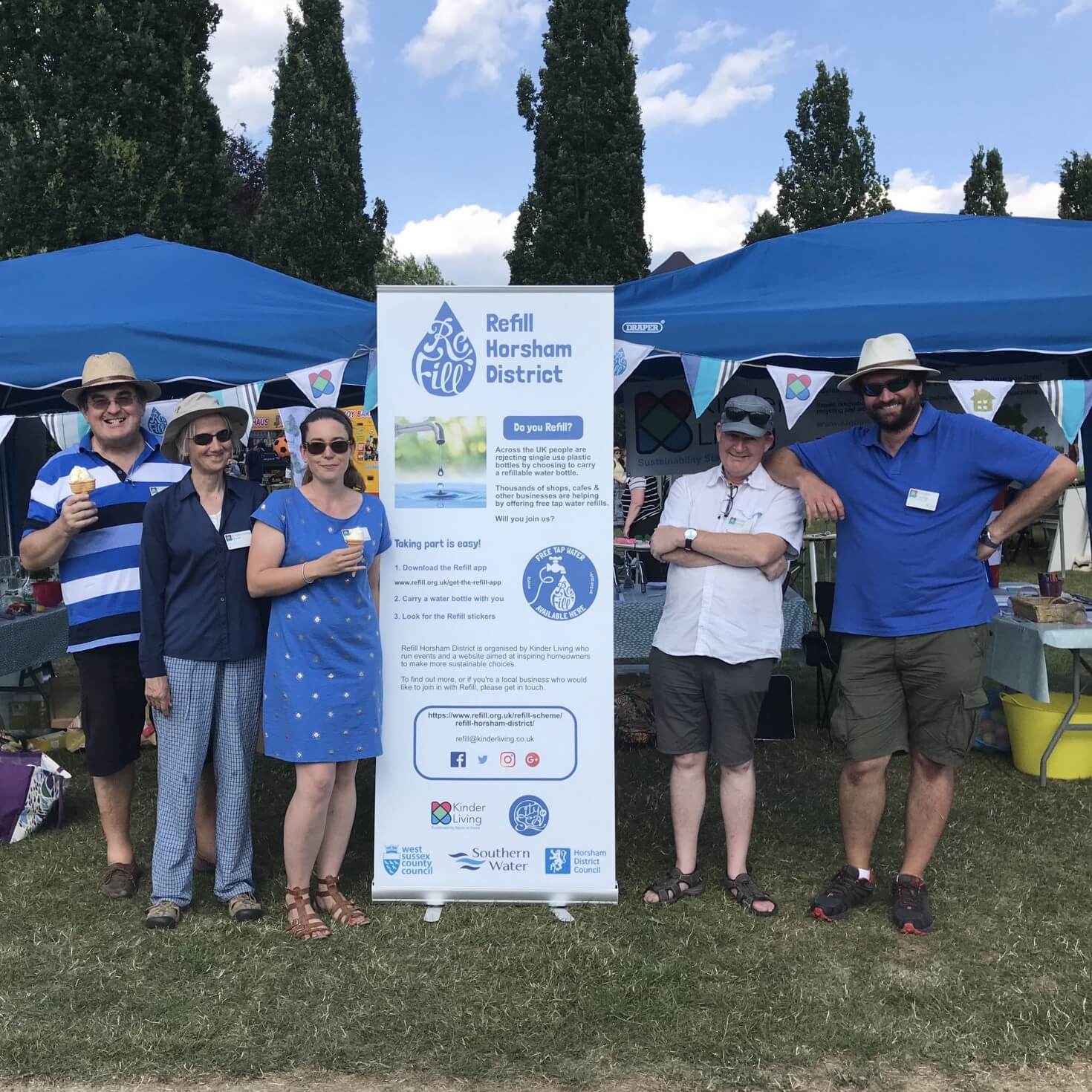 As well as encouraging schemes and volunteers to get creative with how they set up their stands, we can also provide some materials to help you decorate it. If you need any printed materials you can ask your Regional Coordinator to send them, just make sure you give yourself a few weeks before the event to arrange this. 
In this blog we share a few more in-depth tips from schemes around the country of what it takes to make a stand 'stand out'.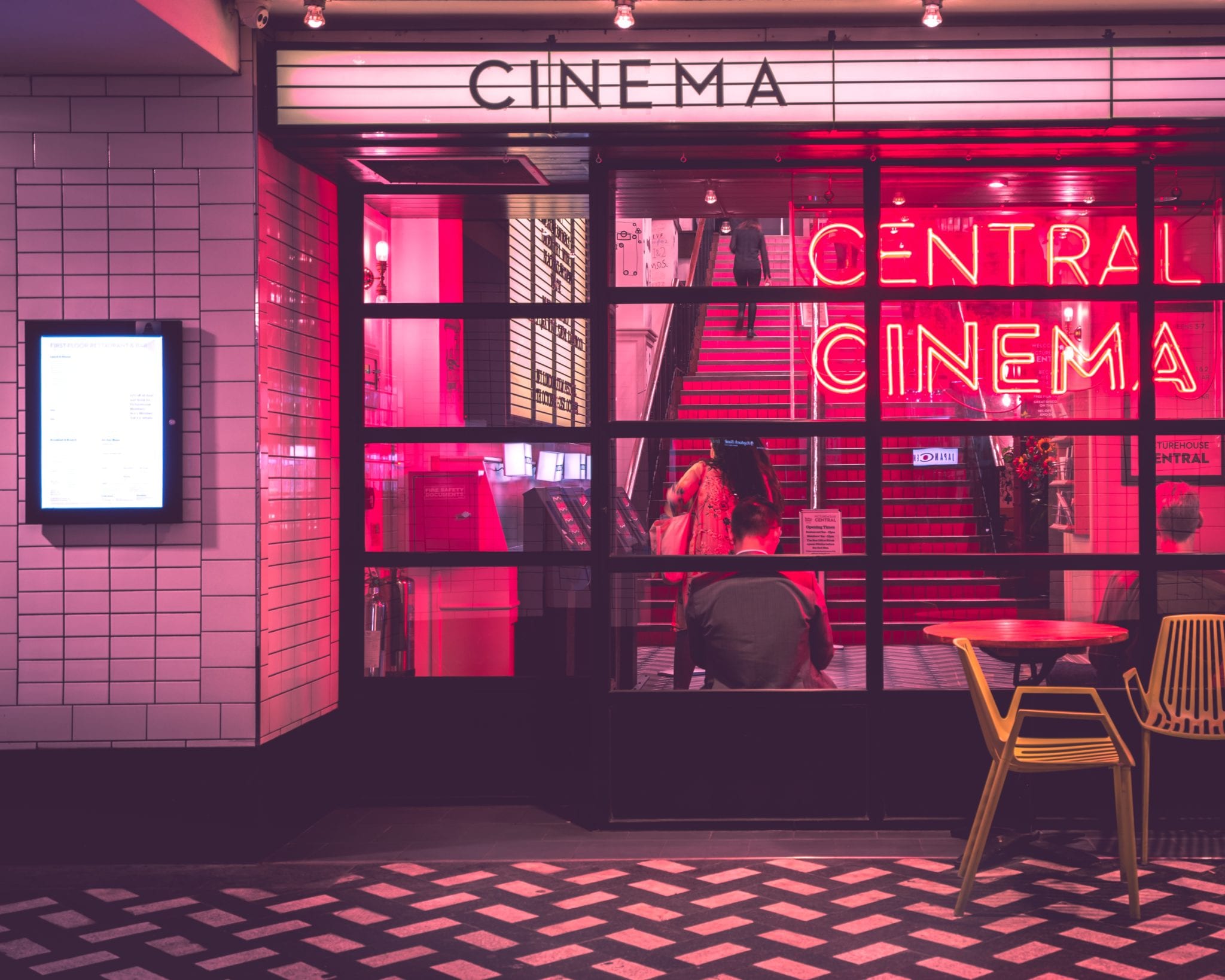 3. Host an evening event
Not everyone can host an event during the day when businesses and cafes are open and approachable. A great alternative to this is to put on an evening event like a film screening or a reusable 'green drinks'. 
Partnering with a local beverage company you can set up various refill stations for different types of drinks (it could even be boozy!) and other refillable products like shampoo. You might even partner with a local Zero Waste shop to provide and sell different reusable bottles, cups and containers. 
If you decide to screen a film, make sure you have the appropriate license. Depending on the film you screen and the platform you use (i.e. Netflix, YouTube, DVD) you may need different licenses. 
For general information on screening films in public visit this page. 
For educational screenings of Netflix Original material see this page. 
The BFI also offer a wide selection of films that can be hired for non-theatrical and educational screenings, visit their distribution page. 
4. Engage your office
Short of spare time and have a full-time job (which we know many of our amazing volunteers do)? Think about bringing Refill to the office by encouraging your workplace and colleagues to take action and get behind the cause.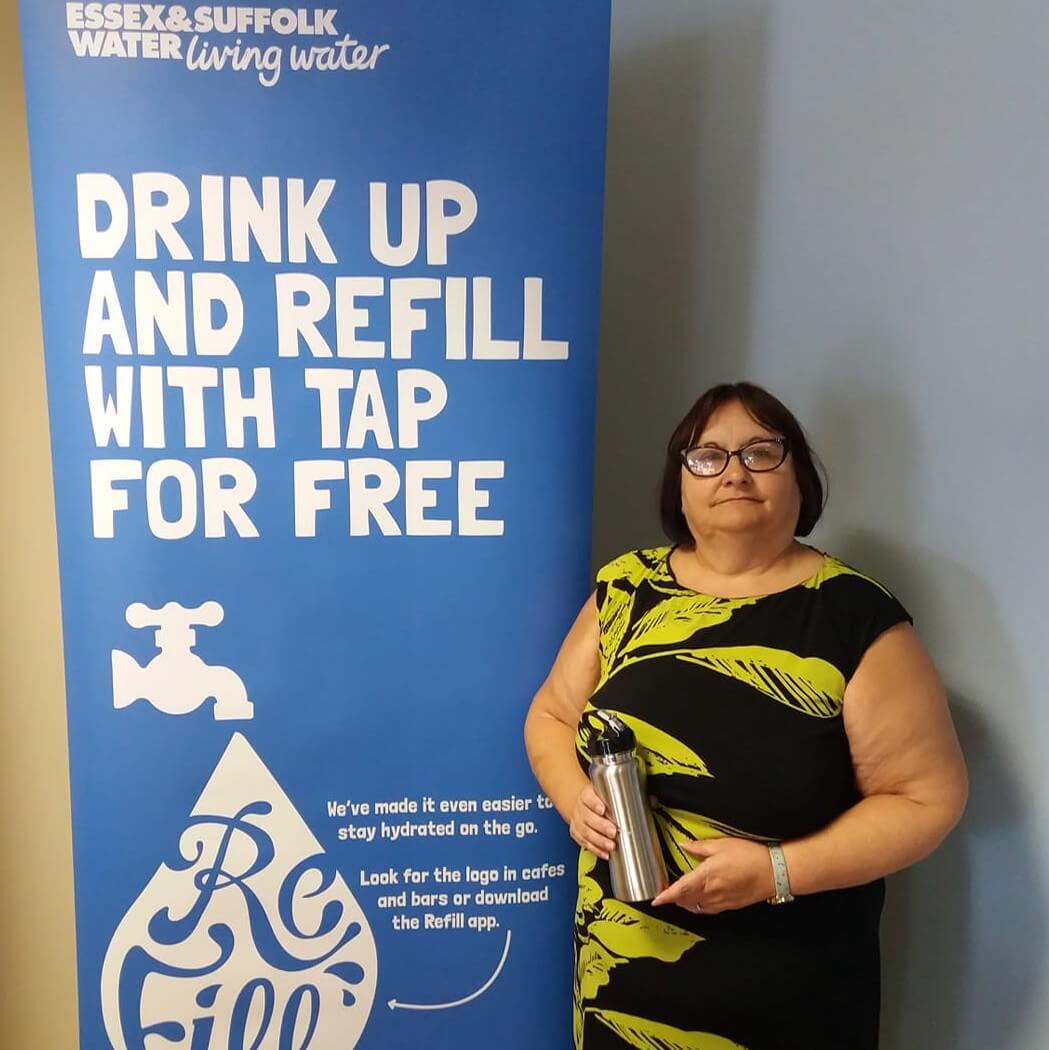 Try doing a 'Refill Audit' and make sure your meetings are plastic free by replacing plastic cups by the water-cooler with glass or stainless-steel ones. It's also a good chance to look at any other ways you can reduce plastic waste and ask yourself what kind of relationship your office has with its rubbish. 
Not at liberty to get rid of the vending machine or replace the plastic cups with reusable ones? While you wait for the powers that be to sort it out, put a sign up that prompts people to think before using a plastic option and let them know how they can get access to a plastic free alternative. For example, you might even show a floor plan that points them in the direction of the nearest kitchen facility. 
If your company can put some funding behind it, you might want to consider running a bottle giveaway to people in your community. We can help access reusable bottles at cost which can be used to give to people in need in your community or as prizes for your team. 
Is your workplace customer facing? If you haven't already, sign up as a Refill Station and get in touch to order a Point of Sale pack so you can let your customers know you're being part of the solution and opening your doors for people to refill for free. 
Ready to Refill 
You're now ready to hit the ground running on National Refill Day! Let your creativity run amok, come up with your own ideas and ways to engage your friends and community. Do you have an event or idea for National Refill Day 2019? Share it with us and we'll make some noise about it on our social channels. 
We have a whole load of resource available for the day, some of which we have linked to above. For ease we have also included what you can expect before June 19th, with a brief description. 
Don't forget to join in the fun on the day – we'll be asking the public if they've #GotTheBottle to prevent plastic pollution by switching from a single-use plastic bottle to a reusable one.