Your one stop shop for Refill marketing assets
We love having so many Refill Schemes onboard and want to make it really easy for new and old schemes to help spread the Refill mission, that's why we've created a place for you to get everything you need for your own promotions.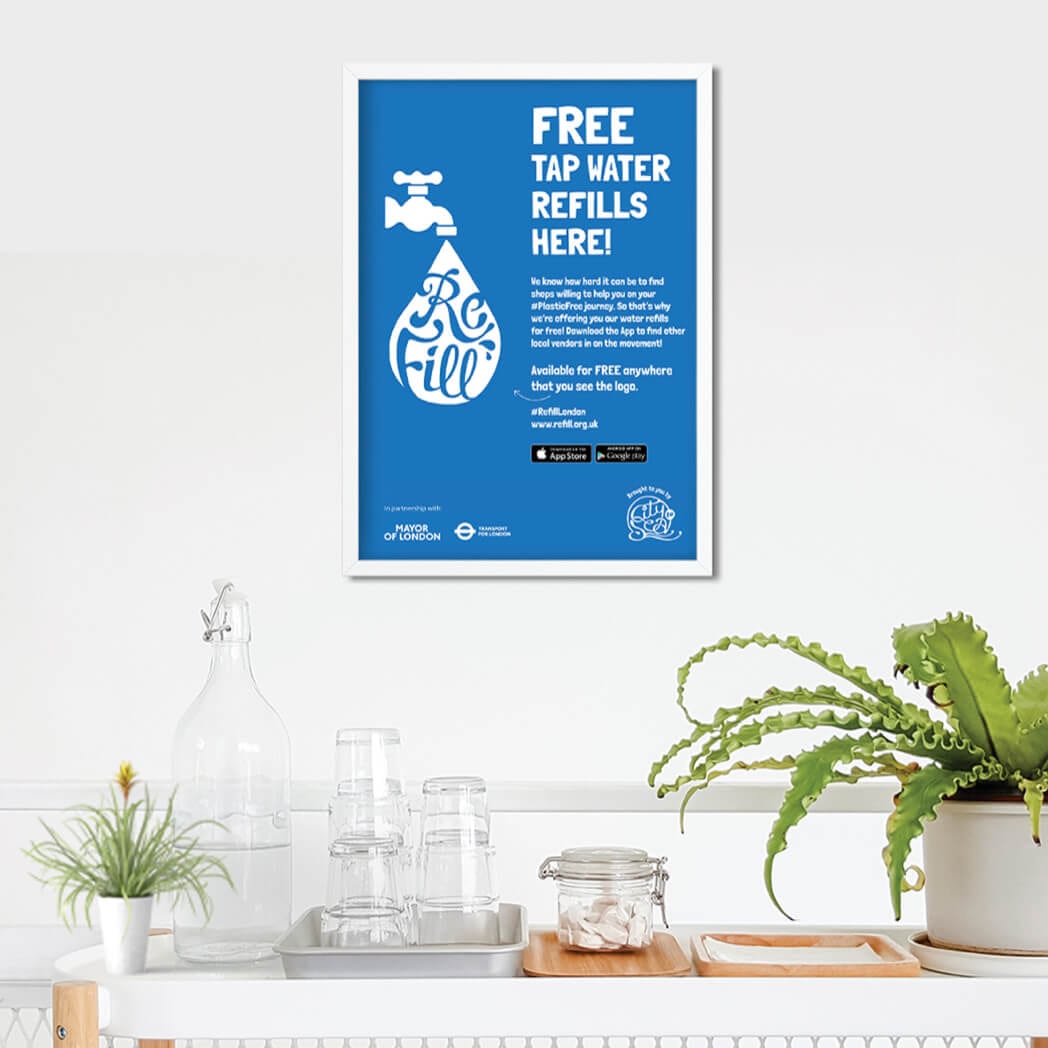 Print materials
Posters are a great way to highlight that you're a Refill Station and to let everyone know that they can not only fill their bottle with tap water for free but they can see how they are helping to reduce plastic pollution at source. 
Your digital toolkit 
We've got everything you need to join Refill online. From Facebook to Instagram, we've got plenty of branded content for you to use across your social media accounts. 
And don't forget to tag us in your posts and use the hashtag #RefillRevolution. 
Your brand assets
Making sure the Refill brand is consistent is so important to us, that's why we've stored all of our logos, fonts and photos in one place, for you to use. 
Welsh materials
We've translated all of our marketing materials into Welsh, here you will find everything you need to promote the Refill Revolution in Wales…
Can't find what you're looking for?
We hope you were able to find everything you were looking for, but if not, get in touch to see if one of the marketing can help you get what you need.