Join a growing community of individuals and organisations who are leading the way to cut back on single-use plastics and start a Refill Scheme in your local area.
Refill Schemes are key to the success of Refill
They empower their local communities to take action against single-use plastics by signing up businesses as Refill Stations to the Refill app, getting the Refill sticker in windows, encouraging people to carry a reusable water bottle, and hosting local events to raise awareness.
A huge part of heading up a Refill scheme is all about being agents for change. One of the biggest barriers to getting people refilling is what we considered socially acceptable. By starting conversations in your community and collaborating with like-minded organisations, we can see that change taking place.
Starting your own Refill Scheme
If you're looking to start a Refill Scheme, read the info below to find out what's involved and how to get started.
What we expect from Refill Schemes
Bring together a team (big or small) that will help you run a successful Refill Scheme.
Sign up local shops, businesses a

nd community buildings as 

Refill Stations on the Refill app.
Get stickers in windows 

of Refill Stations 

so people know they're welcome to refill.
Promote your scheme locally with events such as 'action days' or a scheme launch event and use appropriate channels such as social media or community forums.

Engage with the community to encourage behaviour change – from fun to formal eg give speeches to groups, organisations and councils to art events, stalls and flash mobs.

Sign a simple agreement with us that will outline basic expectations including the area or region your scheme will cover.

Keep in touch with your Refill Regional Coordinator to let them know what you're doing.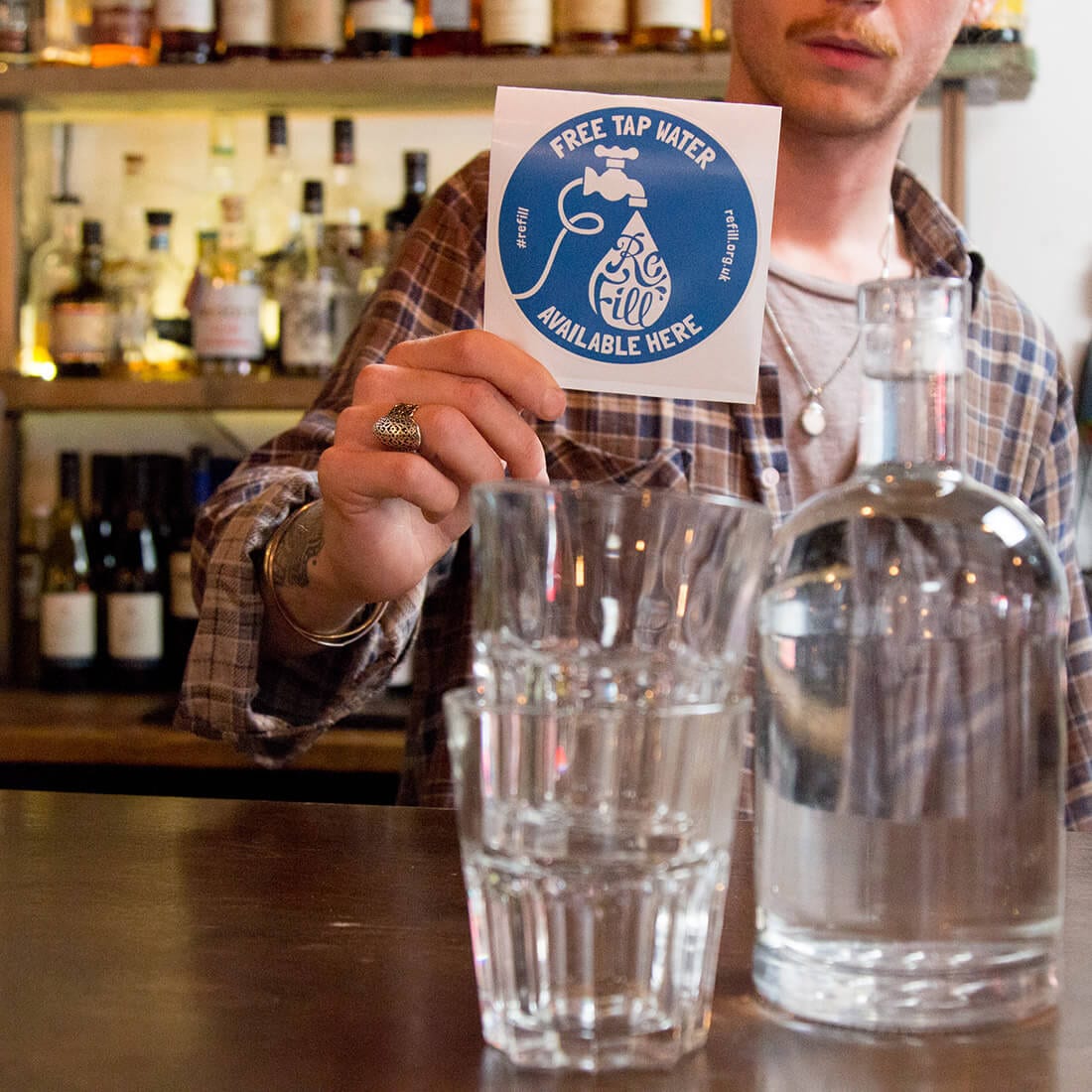 Does your area have a Refill Scheme?
With a growing number of Refill Schemes, you should first check that there isn't already a scheme in your area. You can do this by checking the Refill Scheme map on the website.
Each Refill Scheme is different and may have specific needs. For this reason, we have an amazing team of Regional Coordinators who provide guidance and support to our Refill Schemes across the country. If you decide to start a Refill Scheme they will be your first point of contact to help you get set up and discuss any locally specific challenges.
What you can expect from us.
Support from a friendly and knowledgeable Regional Coordinator to help ensure the success of your scheme. Your Regional Coordinator will provide essential materials and guidance to help you develop and launch your Refill Scheme.

Refill HQ will help promote your local activity through key channels (newsletter, social media, website).

You'll become part of the growing Refill community, with over 13,000 Refill Stations registered and tens of thousands of app users in the UK alone. Your community will feature on the Refill Scheme map on the website with 25,000+ visitors per month.
Are you ready to start your Refill Scheme?
If you're getting excited about the idea of starting a Refill Scheme, great! We'd love to hear from you. All you need to do now is fill out this expression of interest form and one of our Regional Coordinators will be in touch shortly.